A Rich History. Lasting Legacy.
Betterment for All.
What started out as the Catholic Guild for All the Blind has transformed into the present-day Carroll Center for the Blind—a leading blindness rehabilitation center that continues to embrace the same principles that we were founded on; respect, independence, dignity and determination to open opportunities and improve the lives of all we touch.
Follow our journey from modest beginnings to one of the most prominent blindness rehabilitation centers in the world.
Timeline of our History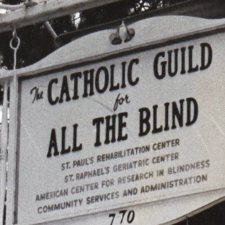 1936 – 1945
The Carroll Center for the Blind was originally organized in 1936 as the Catholic Guild for All the Blind. The Guild provided financial aid, clothing, organized reading circles, employment-seeking assistance, talking books, recreational activities, and transportation.
In 1938, Father Thomas Carroll, an instrumental figure in our founding became assistant director of the then Catholic Guild for All the Blind.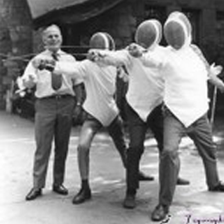 1946 – 1955
The first Community Mobility Program in the world was established at The Carroll Center for the Blind in 1952 to teach safe travel skills to blind and visually impaired persons.
In 1954, the Saint Paul's Rehabilitation Center was created by Father Carroll. It was the nation's first comprehensive residential rehabilitation center for newly-blinded civilians, based on the successful Veteran's Administration programs for post WW II veterans and for which Father Carroll played a significant role in its development. Read more about Robert Amendola, a pioneer in developing echolocation training »
Fencing for the blind was one of many innovative ideas that Father Carroll incorporated into the rehabilitation program to help blinded persons develop balance, dexterity, and coordination necessary for cane travel. Read more about our Fencing program.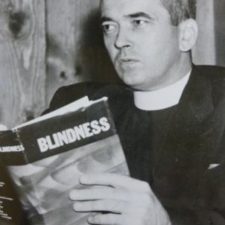 1956 – 1965
Father Carroll published his landmark book, Blindness, What it is, What it does and How to Live with it. (1961: Boston: Little Brown, Inc.)
Always seeking to improve the circumstances and opportunities for blind persons, Father Carroll founded the American Center for Research in Blindness in 1963. It called upon researchers from many disciplines to apply the latest knowledge, innovation, and inventions to assist blind persons. The research center had to shut its doors in 1971 despite years of groundbreaking work.  
In 1965 Father Carroll established Saint Raphael's Geriatric Adjustment Center for older blind persons. This was the first known center of its kind in the world.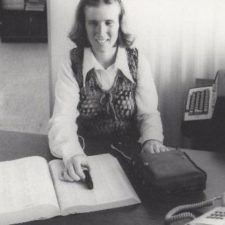 1966 – 1975
Father Thomas J. Carroll died unexpectedly in 1971. A pioneering leader in developing rehabilitation services for the newly blinded adult, he was at the height of his career. The blind community had lost a leader; the agency had lost its direction and momentum. In 1972, the Guild was renamed The Carroll Center for the Blind to honor Father Carroll and was incorporated as a private non-profit.
Innovation, by this time, was coming from the technology industry. The year Father died, the Optacon, a prototype reading machine for the blind, was developed. It was a remarkable breakthrough. It could optically scan standard printed material and emit signals to create a raised letter display of words through vibrations that could be read by the fingertip. It was the beginning of the introduction of adaptive technology that would eventually help blind persons live more independently.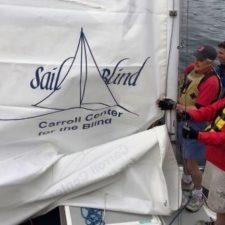 1976 – 1985
Rachel Rosenbaum was hired as Executive Director in 1976, which would ultimately prove to be a fitting replacement for the leadership and long-time direction that Father Carroll had provided. She brought the Carroll Center back into the forefront of local and national leadership in the field of blindness. A Low Vision Clinic was added to assist individuals who are not totally blind to utilize remaining eyesight through the use of magnification and optical technology. In 1978 the Carroll Center established the Outdoor Enrichment Program (OEP) using modified methods of orientation and mobility to provide access to outdoor recreation activities for individuals who were blind.
In 1980 the Carroll Center offered the first organized program in the country for blind persons to learn to sail in coordination with Harry McDonough, a South Boston sailing enthusiast who learned to sail blind folded when he was a child. Harry partnered with the Carroll Center and his Boston based community sailing program to offer sailing to persons who were blind along with Carroll Center Orientation and Mobility instructor Arthur O'Neill, who was an avid sailor.
In 1983 the Carroll Center received a federal grant to establish Project Cable, the first of three adaptive computer training programs for blind persons in the U.S.
A summer Youth-in-Transition Program for blind teenagers to learn independent living skills beyond home and school environments was established in 1985.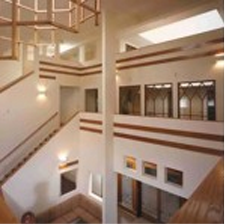 1986 – 1995
The Carroll Center embarked upon the renovation of its facilities to best accommodate the changing needs of the blind community. The Center sold one of its buildings reducing its 7.5-acre campus to 5.5 acres, while using the proceeds to remodel its main facility, a turn-of-the-century carriage house, for training classrooms and office use. A beautiful English Tudor style house was completely renovated as a dormitory residence for clients, while maintaining the charm and character of the building to become a home away from home for clients while undergoing the process of rehabilitation.
The Carroll Center further expanded services including establishing an International Exchange Program to provide advanced training for teachers and administrators serving the blind throughout the world; a Vision Use in Employment Program to help employees suffering vision loss to retain their jobs; job placement and Job Training Programs, including Medical Transcription, Customer Service and Telemarketing modules and Educational Services providing educational support to blind children in their schools.
The Carroll Center's SailBlind team represented the United States against seven nations in the first World Blind Sailing Championship in Auckland, New Zealand in 1992 and Arthur O'Neill published Facing the Wind, a manual for teaching blind and visually impaired persons to sail.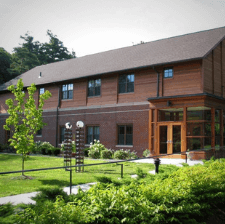 1996 – 2005
The Carroll Center secured management of the Accessible Instructional Materials (AIM) Library in 1995, producing braille and large print text books for blind and visually impaired children in K-12 (in Massachusetts).
In 1997, the Massachusetts Eye and Ear Infirmary Vision Rehabilitation department opened a satellite office on the Carroll Center premises.
As part of the Job Market Preparation program for rehabilitation clients to get work experience, the Carroll Center added job internships in 1999.
The Carroll Center hosted the first New England Regional Braille Challenge, a braille reading and writing contest for blind and visually impaired students in 2000.
In 2002, a new state-of-the-art Technology Center opened, providing training for blind children and adults on the latest computer software and hardware for education, employment, and personal use. This Center enabled the agency to launch distance learning classes for blind persons all over the world.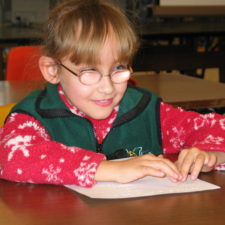 2006 – 2015
Our summer programs expanded to include a CarrollKids Summer Program for students ages 8 to 14 while our rehabilitation department created a Vocational Transition Program for young adults to gain both independent living skills and work experience.
In 2009, the Carroll Store becomes the largest adaptive device store for persons with vision loss in the Northeast. The Carroll Center collaborated with New England Eye in 2011 to open a Low Vision Clinic on the Carroll Center's main campus, providing the full spectrum of low vision care and rehabilitation by Dr. Richard Jamara, O.D.
In 2010, Congressman Edward J. Markey, was recognized at a ceremony at the Carroll Center for the Blind for spearheading the Twenty-first Century Communications and Video Accessibility Act.
Collaborating with local blindness agencies, The Carroll Center for the Blind co-sponsored the first Job Fair for Individuals with Visual Impairment in 2011 to increase the employment outcomes of persons with vision loss.
In 2012, Tufts Foundation provided funding to expand our Safe Home program as a means to serve non-legally blind consumers with home and mobility assessments. That same year, a private grant provided funding for the establishment of a new Apple Training lab and development of online videos to demonstrate how people who are blind or have low vision can independently use Apple products with Zoom and VoiceOver accessibility features. The Carroll Center also formalized a Web Accessibility Services to provide consulting services to companies, government agencies and institutions of higher education to identify whether their website content complies with laws requiring them to be accessible to people who are blind and visually impaired.
Continuing to expand programs to increase employment opportunities for persons who are blind, a college internship program called Eye Work in 2013. In 2015 Project Search implemented at Cambridge Health Alliance, providing 9-month work experiences for individuals who have been challenged to find employment. This program had a ninety percent placement rate.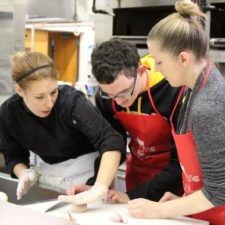 2016 – Present
Changes in Federal Law (WIOA) provided increased funding for students with disabilities. The Carroll Center added new Saturday programs—CarrollPrep—to provide students with career exploration and community experiences to increase their knowledge of work opportunities.
To address the national shortage of Teachers of the Visually Impaired (TVI) and other blindness professionals, The Carroll Center partnered with The Gibney Family Foundation to create CarrollInterns to provide recent college graduates with paid internships at the Center in 2018. In the same year, The Carroll Center hosted and recruited blind consumers who tested tactile markings for future use on U.S. currency.
The Technology Department launched the eCarroll program, providing distance instruction of various technologies through a web-based platform.
In 2021, the Carroll Center launched the Screen Reader User Tester Training Program, a revolutionary new career development course to get adults with visual impairments prepared for pursuing employment in the field of digital accessibility. This training program teaches the skills needed to professionally explore, test, and report about the accessibility of websites, mobile applications, and digital document files.
The main building on the Carroll Center's campus is named, "The Lulie Gund Center for Vision Rehabilitation," in honor of Lulie Gund in 2021.