Assistive technology has the power to transform lives. It can help people of all ages with visual impairments succeed academically and beyond. Hope Paulos, who was born with Retinopathy of Prematurity (ROP), knows firsthand how life-changing assistive technology can be. That's why she created Teaching with Hope, an all-new blog series written for parents of children who are visually impaired and special education professionals. Hope wanted to create the blog as a way of sharing practical help and advice through her lived, real-world experiences.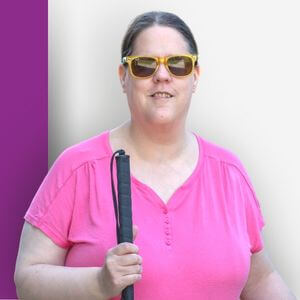 Meet Hope Paulos, M. Ed.
Hope Paulos is an Assistive Technology Specialist and Teacher of Students with Visual Impairments (TVI) at the Carroll Center for the Blind. Her blog serves as a resource for special education professionals and parents of children with special needs navigating the challenges of having a student with visual impairments.