Screen Reader User Tester Training Program
Learn the Skills Needed for User Testing Websites & Mobile Apps with a Screen Reader
The Americans with Disabilities Act (ADA) requires that websites, mobile applications, and documents be accessible to all users. When companies and organizations design and code digital properties correctly, people with disabilities can use them. However, without proper user testing, many of these digital properties are developed with accessibility barriers that make them difficult or impossible for some people to use.
The Screen Reader User Tester Training Program at the Carroll Center for the Blind will prepare participants to obtain employment in the field of digital accessibility to help companies with their accessibility compliance. Whether they work as an independent contractor, are hired by one of the many accessibility consulting companies, or are hired by entities with their own internal accessibility expertise, this program will position participants for a solid career path in digital accessibility.
What Is A Screen Reader User Tester?
Screen reader user testers are skilled and experienced users of popular screen reading software, including JAWS, NVDA, etc. These individuals understand digital accessibility in desktop and mobile environments. They can identify accessibility barriers and communicate issues to developers as well as non-technical stakeholders so that accessibility problems can be remediated. Screen reader user testers are not web accessibility specialists. Rather, they provide important information about a screen reader user's actual ability to interact with a digital product, based on its level of accessibility.
Become A Screen Reader User Tester
During the Carroll Center for the Blind's face-to-face intensive seven-week Screen Reader User Tester Training Program, you'll learn and grow your ability to professionally explore, test, and report findings regarding the accessibility of websites, mobile applications, and PDF documents. Instruction will build upon previously acquired skills to deepen your knowledge of devices, web browsers, applications, and strategies, focusing on using it to assess digital accessibility based upon the Web Content Accessibility Guidelines standards and requirements.
The goal of this innovative program is to provide avenues of employment for people who are blind or visually impaired, specifically within the Digital Accessibility industry. Participants who successfully complete this seven-week training program at the Carroll Center for the Blind will also have the opportunity to apply for a paid remote internship. During internships, participants will further develop their skills while navigating opportunities for a career in the field of Digital Accessibility. Graduates will be able to work as usability and accessibility testers of digital platforms, including websites, mobile apps, and electronic documents like PDFs.
Determining software versions, updating applications, and locating system information.
Introduction to basic Windows Narrator features and commands for information, navigation, and reading.
Expanding JAWS skills focusing on intermediate and advanced features.
Introduction to NVDA features and commands for information, navigation, and reading.
Comparing key features and functionality of the Google Chrome, Mozilla Firefox, and Microsoft Edge web browsers and changing the default browser.
Building accessible Word documents and creating user testing reports.
Creating accessible Excel workbooks and reporting user testing feedback.
Reading and creating basic PowerPoint presentations.
Understanding digital accessibility, disability types, and various assistive technologies.
Investigating the Web Content Accessibility Guidelines (WCAG) success criteria relevant to screen reader user testers.
Defining accessible web development components including HTML, CSS, JavaScript, and ARIA.
Identifying typical web page elements and methods for navigating.
Exploring strategies for evaluating the functional accessibility of web pages.
Reading, navigating, and testing the accessibility of PDF files in Adobe Acrobat Reader.
Learning user testing techniques for native mobile applications.
Participating in mock user testing projects and presenting findings.
Building a portfolio of sample work.
Understanding the features and limitations of Zoom.
Accessing and sharing files using Dropbox.
Downloading Google Docs and Sheets as Word and Excel files.
Developing job-readiness skills.
Opportunity to apply to a post-graduation internship in the field of digital accessibility.
To be considered for this training program, applicants must:
Have at least 3-years of experience using JAWS on a PC on a regular basis.
Have a minimum typing speed of at least 30 WPM and accuracy of at least 90%.
Be competent in the use of the native screen reader on their smartphone.
Possess excellent oral and written communication skills in English.
Be able to send and receive emails, including attachments, that are free of errors on both their laptop and smartphone.
Be able to compose, format, edit, spell check, and save simple Word documents.
Possess basic web browsing skills including opening webpages, utilizing common navigation commands, completing online forms, and downloading files.
Be able to manage and organize files and folders.
Have a method for taking notes during the training.
Have an Associate's degree or higher.
Have a laptop running a current build of Windows 10 with a microphone and optional webcam. The current versions/builds of the following programs should be installed prior to training: Microsoft Office 365 or 2016 or above (installed locally), Microsoft Edge, Google Chrome, Mozilla Firefox, Adobe Acrobat Reader DC, Dropbox for PC, and the current versions of JAWS and NVDA.
Bring their own iPhone or Android phone. The device should be running a current version of the operating system.
The spring session of the Screen Reader User Tester Training Program is seven weeks in length. It starts on March 14, 2022, and ends on April 29, 2022. Program hours are as follows:
Monday, Wednesday and Friday: 9:00 A.M. to 3:00 P.M.
Tuesday and Thursday: 9:00 A.M. to 4:30 P.M.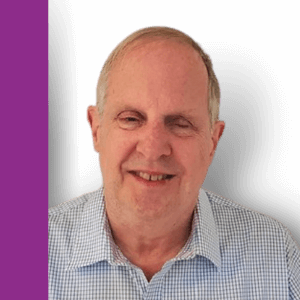 About David Kingsbury
David Kingsbury has been an Assistive Technology Instructor at the Carroll Center for the Blind since 2015. He is also a 2007 graduate of the Independent Living Program. He trains people of all ages who are blind to use assistive technology tools, including screen reader programs, MS Office, web browsers, and VoiceOver on the iPhone. He has prepared numerous reports for the Carroll Center's Accessibility Services Department on the accessibility of websites, PDF documents and iPhone apps. David is the author of books on formatting MS Word documents and web browsing with screen reader programs. He is also President of the Bay State Council of the Blind, the Massachusetts affiliate of the American Council of the Blind, where he is active in policy advocacy.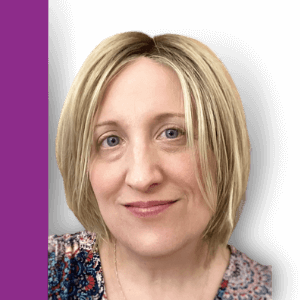 About Heather Thomas
Heather has been an Accessibility Services Associate at the Carroll Center for the Blind since 2019. In this role, she has managed many accessibility screen reader user testing projects for clients in a wide variety of industry sectors. Prior to working in the Accessibility Services Department, she was a Carroll Center Assistive Technology Instructor for over 17 years. She taught individuals to use screen reading and screen magnification software to access Windows, Microsoft Office products, browse the web, and mobile devices. Heather is an International Association of Accessibility Professionals (IAAP) Certified Professional in Accessibility Core Competencies (CPACC) and an Accessible Document Specialist (ADS). She also received her JAWS certification from Freedom Scientific. Heather recently completed a certificate program in Web Design and Development at UMass Lowell. She is continuing to build on her knowledge of HTML, CSS, and she is learning JavaScript.
Admission Deadlines
Admission to the Screen Reader User Tester Training Program is on a rolling basis in which applications are reviewed and interview decisions are made at regular intervals during the admissions cycle. Zoom interviews are conducted and selection decisions for the program are made until the class is filled. Applicants are notified of their selection status within three to five weeks after their interview date.
How to Apply
Interested applicants should contact Kathy Felt at kathy.felt@carroll.org for the application. All applicants will also be required to provide a writing sample, resume, and participate in an interview with the instructors. The next face-to-face seven-week-long session will run from March 14, 2022, to April 29, 2022.