Our Impact
The Carroll Center for the Blind is the foremost leader in vision rehabilitation services for individuals confronted by the challenges of vision loss.
Mission Statement
The Carroll Center for the Blind empowers those who are blind or visually impaired to achieve independence and to lead a fulfilling life.
About the Carroll Center for the Blind
ESTABLISHED IN 1936, the renowned Carroll Center for the Blind has been serving those with vision impairment for over eight decades; we are known nationally as a premier Vision Rehabilitation Center. Located just outside of Boston on a sprawling campus in Newton, Massachusetts, we proudly serve ALL ages and ALL stages of vision loss.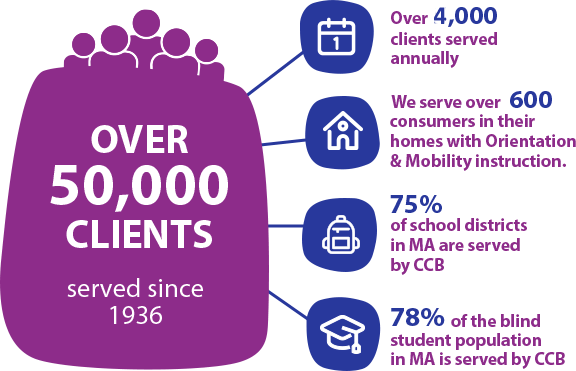 With the ongoing promise of improving the lives of people with vision-related problems, The Carroll Center for the Blind has pioneered many innovative services allowing people who are blind or have low vision to learn the skills to be independent in their homes, in class settings, and in their work places. Our services include vision rehabilitation, vocational and transition programs, assistive technology training, educational support, and recreation opportunities for individuals who are visually impaired of all ages. For over 85 years, the expertise of Carroll Center staff has provided help for thousands of blind and visually impaired persons with diverse opportunities for success and independent living.
Donna T.

"The Carroll Center has an amazing ability to fit a square visually impaired person into the round peg of life with such dignity that it felt like that's how it should be."
Richard L.

"They emboldened me to get out, to use public transportation, to move about with the white cane, and to find my way using all of my senses."
OUR REACH
The Carroll Center for the Blind works with blind and visually impaired consumers and professionals across the globe. The map below features a few states several of our clients live within the U.S.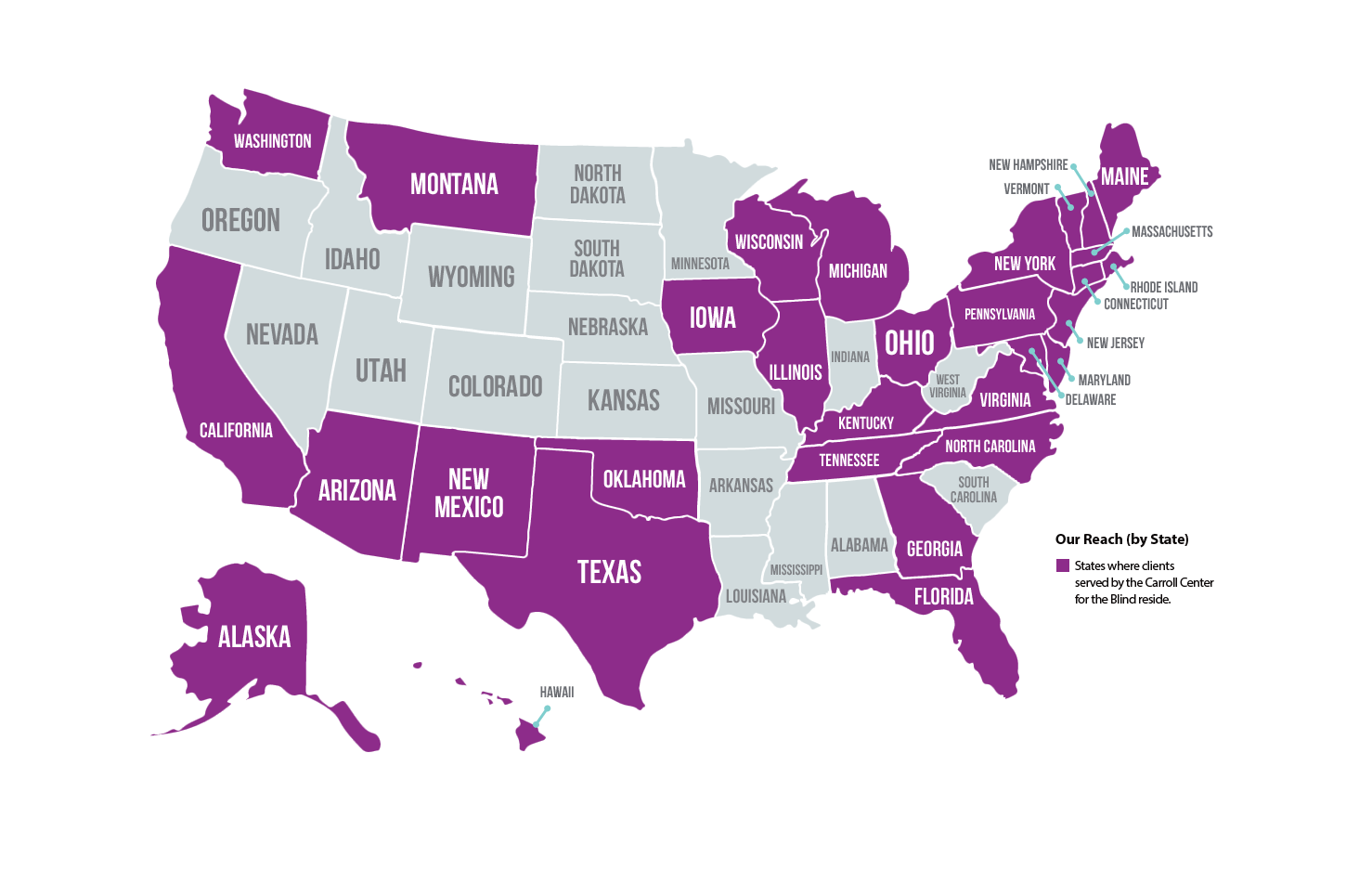 Did you know that we have served people from:
Uganda
Turkey
Israel
Canada
Saudi Arabia
Switzerland
Panama
China