Carroll Center for the Blind Announces Virtual Walk for INDEPENDENCE
New virtual event on June 28th will raise awareness and help transform the lives of children, teens, adults and seniors who are blind or have low vision.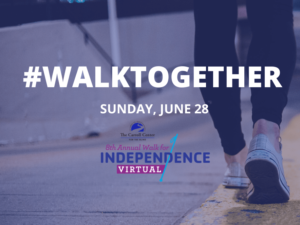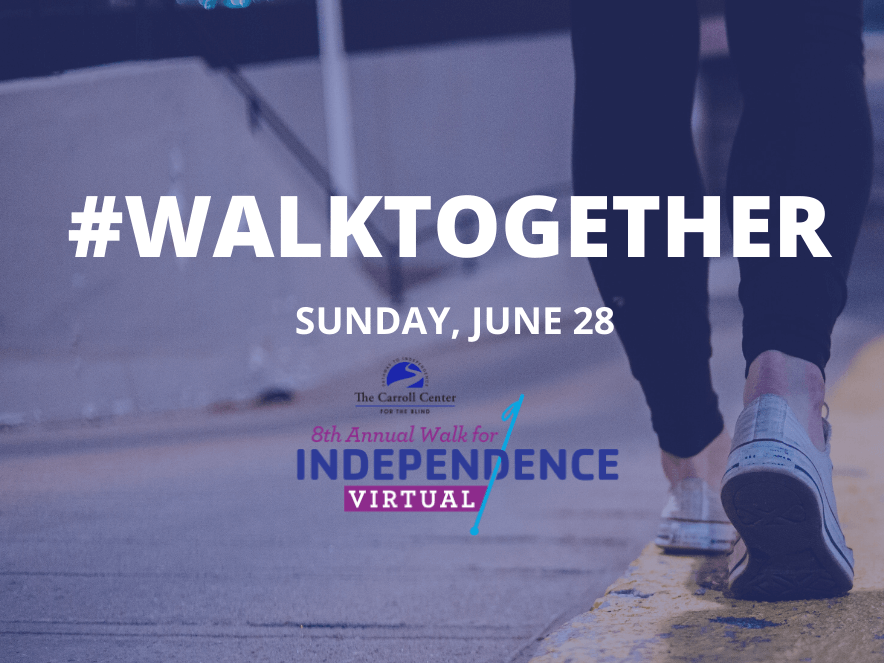 NEWTON, Massachusetts (June 9, 2020) – The Carroll Center for the Blind has transformed its 8th annual Walk for INDEPENDENCE, originally scheduled to take place in-person at its Newton campus, into a nationwide virtual experience taking place throughout the entire month of June and culminating in a live celebration on Sunday, June 28, 2020. The virtual 8th Annual Walk for INDEPENDENCE is a new opportunity for all to come together, without boundaries or travel restrictions, and celebrate how active and successful blind and visually impaired people can be while raising much-needed funds to support the nonprofit organization's transformative programs.
During the entire month of June, the Carroll Center is encouraging virtual Walk for INDEPENDENCE participants to take a walk, run or ride of any distance around their neighborhood and show how they're celebrating using #WalkTogether on social media. Then, on Sunday, June 28th, join the Carroll Center for a live virtual Walk for INDEPENDENCE celebration!
"Although we won't be walking the normal route, the reason we walk is still the same—to help individuals of all ages and all stages of vision loss achieve independence," said Greg Donnelly, CEO of the Carroll Center for the Blind. "We are so grateful for the community's continued support during these unprecedented times. Now more than ever, we need to stand together and make a difference by transforming the lives of children, teens, adults and seniors who are blind or have low vision."
The virtual celebration on June 28th will feature special guests like Antoinette Antonio, Anchor on WCVB-TV Channel 5. Sponsors of the event include WCVB, WXLO-FM (104.5), Adaptive Sports New England and many others.
Since 2013, the annual Walk for INDEPENDENCE has raised over $680,000 for individuals in different stages of vision loss. These funds are used to further the Carroll Center's mission of empowering individuals who are blind or visually impaired to achieve independence and to lead fulfilling lives.
For more information about creating a team, registering as an individual or making an impactful donation, visit www.carroll.org/walk or contact development@carroll.org.