Alumni Hall of Fame: Margaret McCluskey Cleary '55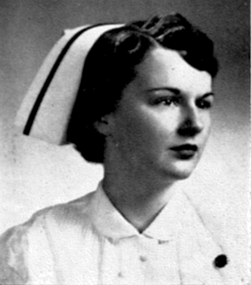 Margaret McCluskey Cleary graduated from Labouré College in 1955 and has held many nursing positions throughout her career; however, much of her work has focused on helping to impact the vocational lives of visually impaired and blind consumers through her work at the Carroll Center for the Blind. Dina Rosenbaum, a co-worker of Cleary's at the Carroll Center who nominated Cleary for the Alumni Hall of Fame, wrote of Cleary's work, "She spent 35 years bringing light to those who were engulfed in darkness."Though currently living in Colorado, Cleary remains connected to the Carroll Center, developing and teaching a distance education series entitled, "Diabetes and Visual Impairment: A New View Online" and operates a private practice in Colorado, where she also works with the Colorado State Division of Vocational Rehabilitation.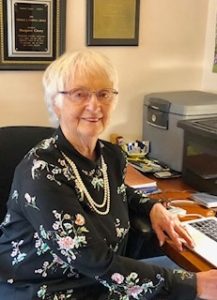 When told she had been selected for the Alumni Hall of Fame, Cleary reflected back on her decision to enroll, as she says, last minute. She credits Sister Winifred, former Director of Catherine Labouré School of Nursing, with giving her the chance to continue her education while working in nursing, and with recommending her for a scholarship that ultimately led her to the Carroll Center for the Blind, and to the astounding career she can look back on today. "I wish I could tell Sister Winifred her faith in me was not in vain. Now you see how much gratitude I feel toward Labouré and its mission."
To read more about Margaret McCluskey Cleary from nominator Dina Rosenbaum, please click here.
Margaret McCluskey Cleary is one of five alumni being inducted into the Alumni Hall of Fame this year. Learn more about our other inductees in our upcoming blog posts this week.