The Blind Captain' Aims to Kayak Solo Across the Bosphorus With the Help of New Technology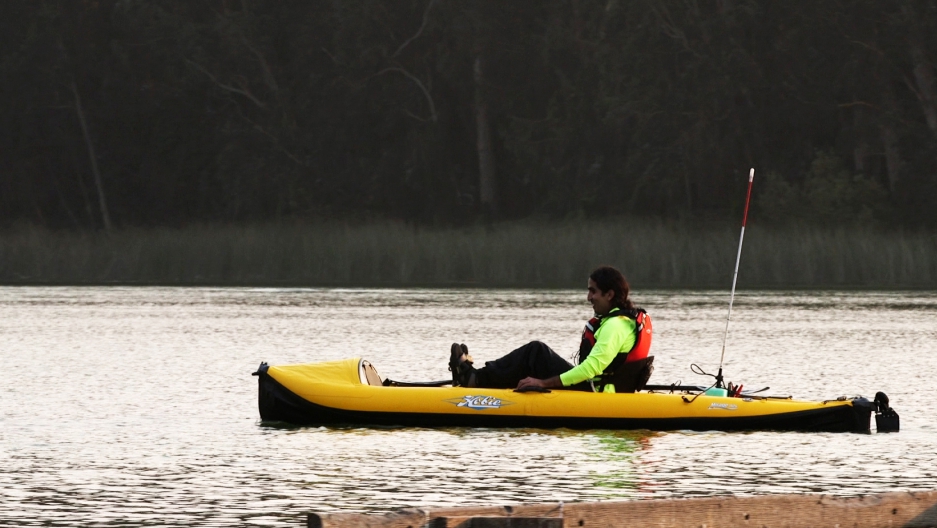 This story by Laura Klivans originally appeared on PRI.org on November 7, 2017. It is republished here as part of a partnership between PRI and Global Voices.
Ahmet Ustunel remembers his daily commute to high school well. He'd wake up at home, on the Asian side of Istanbul, Turkey, a city that straddles two continents. Then he would take a ferry across the Bosphorus Strait to the European side of the city.
After boarding the ferry, Ustunel liked to buy tea and sesame bread, and take it outside on the deck. He'd stand at the railing, feeling the spray of the water on his face and listening for nearby boats. Ustunel has been blind since he was three years old when he lost his sight because of eye cancer — but that never kept him away from the water. He spent afternoons fishing with his father and summers swimming in the Black Sea, where his grandmother had a house.
Read more at article source: https://globalvoices.org/2017/11/29/the-blind-captain-aims-to-kayak-solo-across-the-bosphorus-with-the-help-of-new-technology/