Carroll Center Assistive Technology Instructor Featured on FSCast Podcast to Discuss Work, Formatting Documents
David Kingsbury, Assistive Technology Instructor at the Carroll Center for the Blind, talks formatting Word documents on FSCast Podcast
BY FSCAST (FREEDOM SCIENTIFIC'S OFFICIAL PODCAST)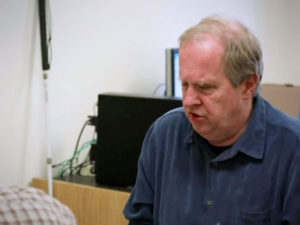 For blind or visually impaired students headed to college, being able to format Word documents professionally is a crucial skill to have in your pocket. The visual appearance of the documents you create can have a big impact on how they are received by others.
David Kingsbury, Assistive Technology Instructor at the Carroll Center for the Blind, recently appeared on FSCast: Freedom Scientific's Official Podcast to discuss his work at the Center as well as his recently published book, "Format Your Word Documents with JAWS and NVDA: A Guide for Students and Professionals."
Listen to the full podcast on the FSCast website link below.
Read more about "David Kingsbury Discussing Word Document Formatting on FSCast Podcast" at article source here.