New Technology Would Improve Ways the Blind Navigate Public Transportation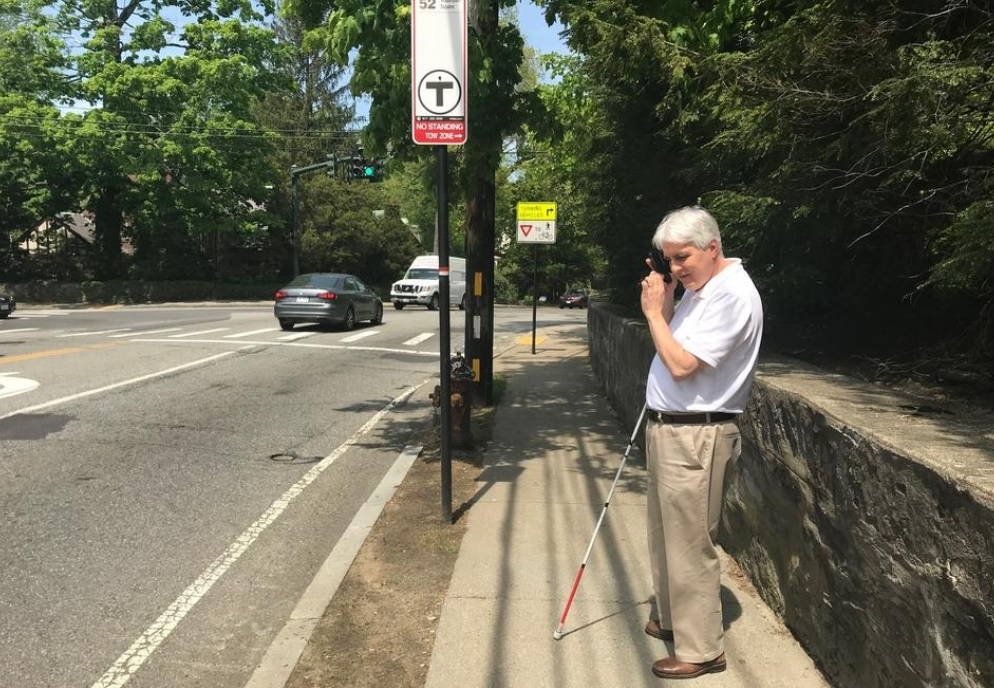 Living with retinitis pigmentosa (RP), an inherited disease of the retina, the 63-year-old said, "I've been losing vision all my life," and became legally blind at age 37.
He depends on the bus to take him from his home in Needham to his job at Newton's Carroll Center for the Blind on Centre Street. He was excited to learn about new technology from the MBTA that may make navigating local transportation routes and bus stops easier in the future.
"Independence is such an important concept for [people who are visually impaired]," Howell said. "The less we have to rely on somebody else to figure things out for us, the better it is for our self confidence. Since we can't drive, that (public transportation) becomes a really critical option for us."
Howell has already been using the BlindWays app, developed by Watertown's Perkins School for the Blind, for about a year. The app helps users more precisely find their bus stops.
"Its purpose very appropriately addressed some of the biggest challenges for traveling when you're blind, … finding a bus stop," said Howell, who noted stops are not uniform and are frequently tricky to locate.
"GPS technology helps users navigate to within 30 feet of their destination. If a person is blind or has very low vision, being 30 feet away from a bus stop can often mean missing the bus entirely," according to the Perkins website. "BlindWays [gives users] … clues contributed by volunteers that describe permanent landmarks near the bus stop – a tree, a fire hydrant, a mailbox."