Carroll Center for the Blind Announces Bruce Howell and Eileen Y. Lee Breger Appointment to the Board of Directors.
NEWTON, Mass. (January 5th, 2023) – The Carroll Center for the Blind, a foremost leader in rehabilitation services for visually impaired individuals, is proud to announce the appointment of Bruce Howell and Eileen Y. Lee Breger to its Board of Directors. Both of these individuals will each help lead the Center to new heights with their persistent drive for the betterment of those with visual impairment. Following the appointment of Bruce Howell and Eileen Y. Lee Breger, the Board of Directors will be comprised of 16 members.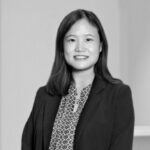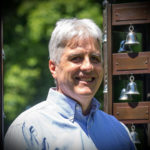 Eileen Y. Lee Breger joins the Board as a seasoned attorney concentrating on special needs planning, estate planning, long-term care planning, and estate and trust administration. Eileen's special needs planning practice assists those who want to leave assets to a beneficiary who may have a disability. Eileen's practice gives her a wide scoped view on the different levels of intricacies that come with accessibility. Along with her job expertise in the special needs field, she also serves as a Board member for Realizing Children's Strengths (RCS) Learning Center.
Bruce Howell will be the first in The Carroll Center's 86 year long history to transition from a client, to manager, to Board Member. A longstanding member in The Carroll Center community, Bruce Howell adds a distinct perspective on the success of The Carroll Center with his multi level interaction with the Center. Following a long career in retail banking and job development for persons with disabilities, Bruce joined the Carroll Center family in 2012. After being the Accessibility Services Manager at The Carroll Center for nearly 10 years, Bruce transitioned into an advisory role where he initiated a new employment training program for persons who are blind or visually impaired to continue his fight for accessibility.
"I am pleased to welcome these exceptional individuals and passionate leaders to CCB's Board of Directors. Our Center is known for its leadership in advancing meaningful outcomes and providing innovative vision rehabilitation and educational services to all ages. I look forward to the fresh perspectives and valuable insight of our new board members as we continue our commitment to our great staff, consumers, stakeholders, and communities." – Greg Donnelly, CEO and President of the Carroll Center for the Blind.
About the Carroll Center for the Blind
Established in 1936, The Carroll Center for the Blind empowers those who are blind and visually impaired to achieve independence and to lead a fulfilling life. The nonprofit organization provides services for individuals of all ages including vision rehabilitation services, vocational and transition programs, assistive technology training, educational support, low vision services and essential skills for seniors, and more. For more information, visit www.carroll.org. 
Contact: Jungwoo Sonn, Carroll Center for the Blind, (617) 981-9368, jungwoo.sonn@carroll.org
[addthis tool="addthis_inline_share_toolbox_p2tx"]