Boy Scout's Project Lights the Way for People with Vision Loss
Inspired by uncle and grandfather with progressive eye disease, boy scout's project helps make local blindness rehabilitation agency's campus more accessible.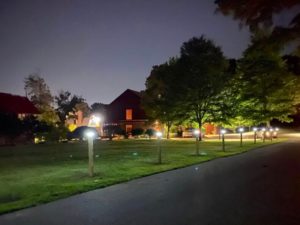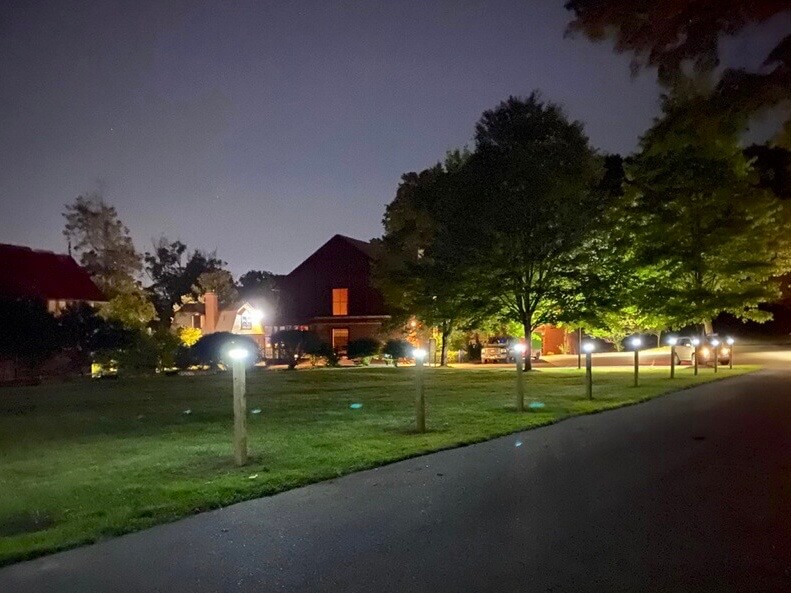 NEWTON, Mass. (October 6, 2020) – Ryan Sutliff, a 17-year-old senior at the Boston Latin School, is now one step closer to achieving the rank of Eagle Scout after completing his final community service project at the Carroll Center for the Blind in Newton. His goal was to make the campus even more accessible for individuals dealing with the adjustment to vision loss. Sutliff, joined by several members of Boy Scout Troop 205, installed nearly a dozen solar light posts along the Carroll Center's driveway where many residential clients with usable vision will benefit from increased wayfinding ability.
To earn the elite rank of Eagle Scout—the highest rank attainable in the Boy Scouts— a scout needs to obtain 21 merit badges in addition to organizing an extensive community service project that they independently plan, manage, fundraise and coordinate. To complete his community service project requirement, Sutliff graciously partnered with the Carroll Center for the Blind, which offers residential rehabilitation programs to teach those with vision loss how to achieve independence and self-fulfillment through a multitude of training programs that build confidence, provide social interaction and teach daily living skills.
This was a deeply personal project for Sutliff. Both his uncle and grandfather have retinitis pigmentosa (RP), an inherited eye disease that causes progressive vision loss, typically resulting in diminished peripheral and night vision. The condition often leads to legal and sometimes complete blindness.
"It was a pleasure to help the very organization that helped my uncle manage his vision loss and remain independent," said Sutliff. "His time there was transformational, so I wanted my project to help other people adjusting to vision loss in a meaningful way."
Blindness is a spectrum—most people with significant visual impairments are not totally blind. Many people who are blind can still perceive shapes and light. By adding solar light posts along the driveway, clients with usable vision will be able to navigate the Carroll Center's campus more easily.
"The thoughtfulness and enthusiasm of this young man will give our clients with vision loss a new way to navigate around campus more easily," said Gregory J. Donnelly, President and CEO of the Carroll Center for the Blind. "We are happy Sutliff dedicated his Eagle Scout project to help those adjusting to vision loss and we wish him luck in attaining his Eagle Scout rank."
After completing the boy scout's project, Sutliff's last step is to present his work to the Eagle Scout Board of Review.