Updates About CoronaVirus (COVID-19) from the Carroll Center for the Blind
As you are aware, organizations everywhere are managing the CoronaVirus' impact on their workplaces. Each passing day brings new developments, but The Carroll Center for the Blind's top priority remains the health and well-being of its consumers, employees, volunteers, business partners and the community.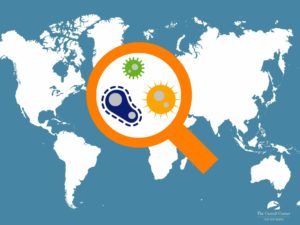 The Carroll Center for the Blind's residential services are currently closed. However, we are now providing face-to-face rehabilitation and community services.
During the summer, our programming transitions to specialized youth summer programs for children, teens and young adults between the ages of 8 to 21 who are blind and visually impaired. This year we are offering a large selection of both remote and day programs that provide students the opportunity to connect with their peers, develop independent skills in the home and for school and continue to grow their independence. Please find a complete list of our youth summer programs here.
Our dedicated team will continue to provide services using modified work plans that ensure the safety of our consumers and staff. We have implemented many steps, including rotational office coverage, remote work, cleaning and disinfecting, and rigorous social distancing.
We continue to instruct through a variety of remote methods to school-age students, adults, and seniors. To view a full list of the different remote instruction and support we are providing to individuals (and family members, if appropriate) who need skills and support at home, please click here.
Thank you to everybody that participated in our Virtual 8th Annual Walk for INDEPENDENCE! Together, not only did we reach our financial goal but we exceeded it – raising nearly $130,000 (and counting) thanks to all your unbelievable hard work, kindness and generosity. Although we did not walk the usual route this year, the reason we all supported and participated was the same; to make a difference in the lives of individuals of all ages and all stages of vision loss.
As part of a phased reopening plan, The Carroll Store has begun public visitation by appointment only (same day appointments available). Visitors must wear a face covering and should arrive no earlier than 15 minutes before the start of their scheduled appointment. The Carroll Store is also taking phone and online orders. Due to COVID-19, shipping on orders may be delayed. Please email store@carroll.org or call (617) 969-6200, extension 240 for any questions.
To read a letter to our professional partners, please click here.
Also, as organizations across the board are stepping up to support the blind and visually impaired community with free resources, we've put together some of our favorite free offerings to help you make the most of these times. Learn more about free resources here.
Please check back on this site as we will provide updates when we have new information to share.
Thank you for your understanding and we wish you good health.