Programs and Services Status
As you are aware, organizations everywhere are managing the impact of COVID-19 on their workplaces. Each passing day brings new developments, but The Carroll Center for the Blind's top priority remains the health and well-being of its consumers, employees, volunteers, business partners and the community.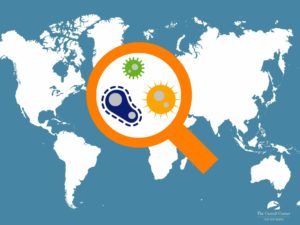 All of our campus and community programs are fully operating, including our residential programs. Additionally, we are offering a selection of remote programs for all ages. To inquire about a program, please contact kathy.felt@carroll.org.  
Our dedicated team will continue to take rigorous steps to protect the safety of clients, visitors and staff. We strongly encourage all staff and clients to be vaccinated. Read more about our COVID-19 Programs Procedures and guidelines for health and safety.
The Carroll Store is open to the public, but we recommend calling for an appointment (same-day appointments available). The Carroll Store is also taking phone and online orders. Please email store@carroll.org or call (617) 969-6200, extension 240, for any questions.
Also, as organizations across the board are stepping up to support the blind and visually impaired community with free resources, we've put together some of our favorite free offerings to help you make the most of these times. Learn more about free resources here.
Please check back on this site as we will provide updates when we have new information to share.
Thank you for your understanding and we wish you good health.