His 2-Year-Old Daughter Is Slowly Going Blind. So He Invented A Game To Help Her Learn Braille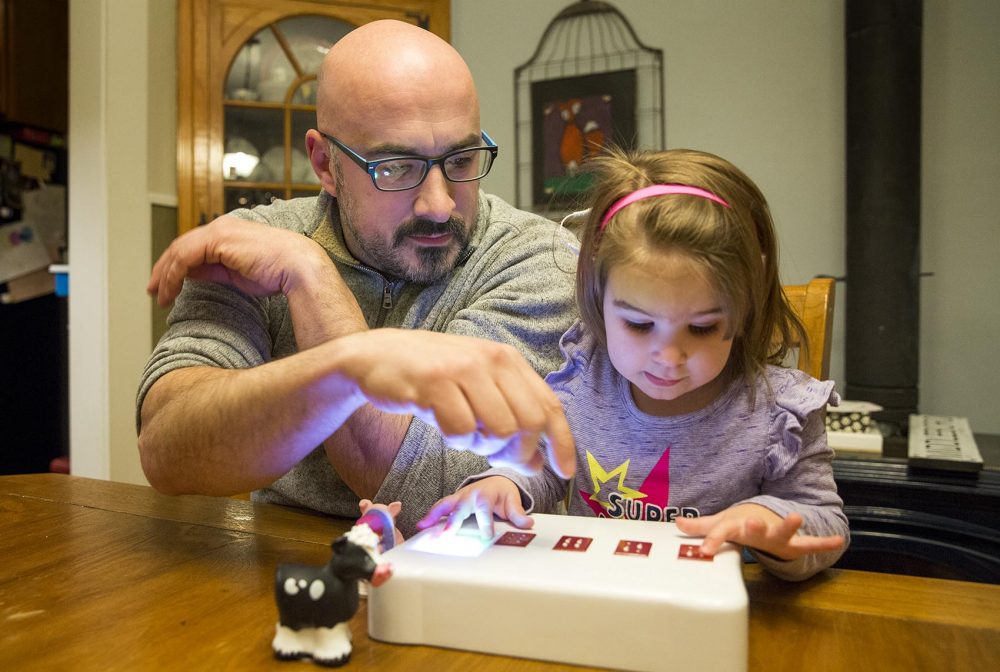 The majority of adults with a visual disability in the U.S. are also unemployed.
The jobless rate is close to 60 percent, according to the National Federation of the Blind.
Statistics like that, which shed light on the long list of challenges people with vision impairment face, were a driving force behind one father's attempt to help his young daughter adapt to a devastating diagnosis.
Jake Lacourse of Middleborough, Massachusetts, was honored Thursday at the Consumer Electronics Show in Las Vegas for creating a game he calls BecDot. It's designed to help his 2-year-old daughter, Rebecca, learn pre-braille concepts.
Read more at article source: http://www.wbur.org/hereandnow/2018/01/12/usher-syndrome-becdot
[addthis tool="addthis_inline_share_toolbox_p2tx"]