Carroll Alumni & Families Visit the Arboretum
Join us for our first-ever Carroll Alumni & Families joint event, a guided sensory-enhanced tour of the Arnold Arboretum on Sunday, November 12!
This tour was designed by the Arboretum staff specifically for the blind and visually impaired community. Guided by trained docents, it will allow individuals who are blind or visually impaired to experience the natural beauty of the Arboretum through non-visual senses.
Event Details
Date: Sunday, November 12, 2023
Time: 11:30 am – Meet & Greet; 12:00 – 1:30 pm – Guided Tour
Location: Arnold Arboretum Visitor Center at 125 Arborway, Boston, MA 02130
Please note that this event is recommended for adults and children of middle school age or higher. Light refreshments will be served at the meet & greet before the tour. Space is limited, so please RSVP below. If you have any questions, please email development@car​roll.org or call (617) 969-6200 x 237.
About Carroll Alumni & Families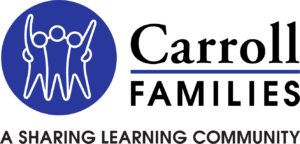 The Carroll Alumni program is committed to elevating the support offered to all those who've successfully completed a program at the Carroll Center for the Blind. Carroll Alumni members have the opportunity to create meaningful connections with other individuals experiencing vision loss, receive helpful resources and networking opportunities, attend special events, and so much more! 
The Carroll Families program aims to support, educate, and connect parents and other caregivers of children who are blind or visually impaired. We feel that sharing resources and offering emotional support for the unique needs of parents with children experiencing vision loss is critical and we look forward to growing this supportive community.