Technology Fair (Virtual)
Discover innovative, life-changing technology that can make an immediate impact on your life at the virtual Technology Fair!
The Carroll Center's annual Technology Fair is back to connect you with innovative, life-changing technology that can make an immediate impact in your daily living. We're going virtual this year so you can participate from the comfort of your living room. You'll be able to attend informative workshop presentations, visit with assistive technology exhibitors in breakout rooms, and find the products and services you need to live as independently as possible. The virtual Technology Fair is sponsored by PLAN of MA and RI – the exclusive Trust partner of the Carroll Center for the Blind.
Don't miss this opportunity to explore the latest products for individuals who are visually impaired. Free and open to consumers, families, friends, and professionals—the Carroll Center for the Blind's virtual Technology Fair is sure to impress! Have you registered yet? Register for the Technology Fair today.
WHAT YOU'LL EXPERIENCE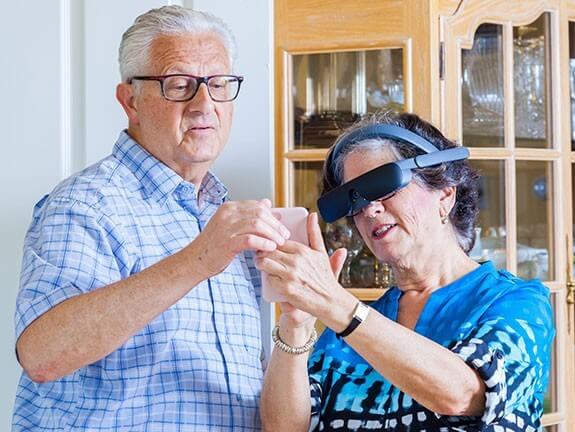 Discover Assistive Tech
Transform your life with the power of assistive technology. In virtual breakout rooms, you'll have a chance to meet with representatives from your favorite assistive technology vendors.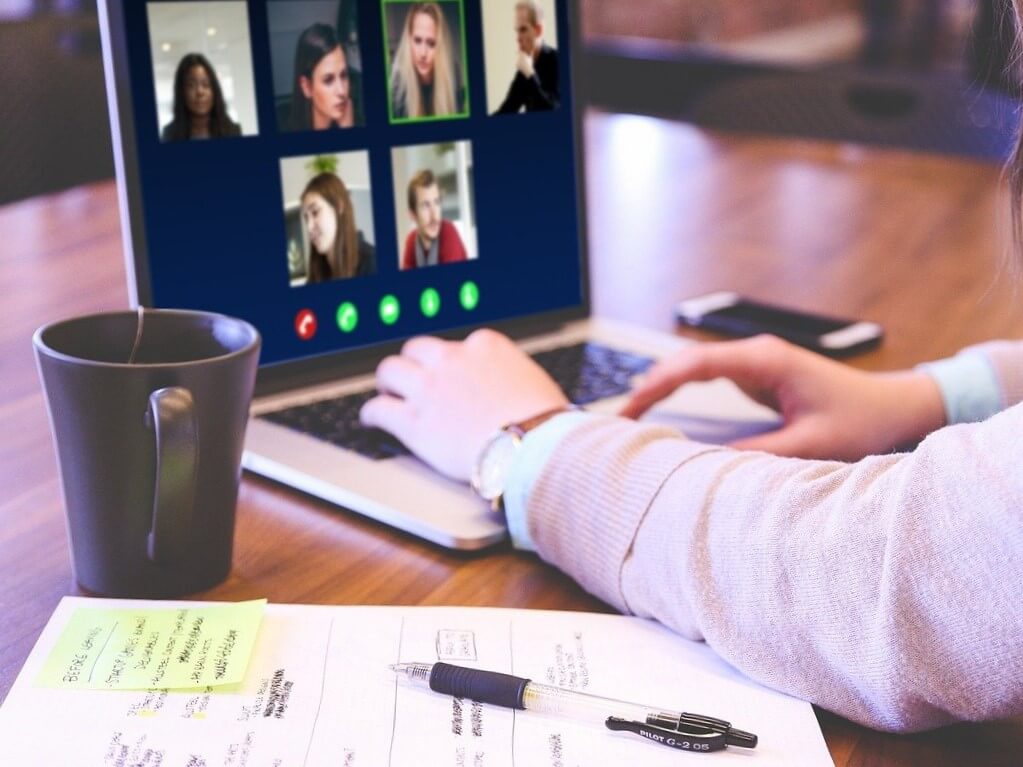 Informational Workshops
Get relevant information you can act on during featured informational workshops on a wide variety of important topics. There will be live Q&A sessions following each one.
Event Recording
Did you miss the action? We've got you covered! You can check out the full archived event at the link below or find a link to view individual presentations underneath each workshop description.
EXHIBITOR LIST
FEATURED WORKSHOP SESSIONS
Must Have Apps of 2020
With a seemingly endless number of apps available in the App Store, it can be tricky choosing which ones to install on your devices. We've got you covered! Our own Ashley Colburn, Vision Rehabilitation Instructor, and Nick Corbett, Technology Instructor, will share their go-to apps, programs and smart assistant skills from the past year, especially those that have been critical during the ongoing COVID-19 pandemic. From productivity to shopping to health and fun, learn what apps can make a difference in your life today.
When One Web Browser Is Not Enough
Websites are complex animals. In just the last few years, more web browsers have become accessible, and screen reader users can greatly benefit by becoming familiar with multiple browsers. David Kingsbury, Author and Assistive Technology Instructor at the Carroll Center for the Blind, will discuss his recently published book "When One Web Browser Is Not Enough: A Guide for Windows Screen Reader Users." The book is intended to help JAWS, NVDA, and Narrator users to effectively use the four leading web browsers – Google Chrome, Mozilla Firefox, Internet Explorer, and Microsoft Edge – in ways that build on the strengths of each of them. He will discuss the rationale for using multiple browsers and will describe some of his favorite tools that create synergies between the browsers. Purchase "When One Web Browser is not Enough" from the Carroll Store for $20 in Word or BRF format.
Taking the Mystery Out of PDF Accessibility
This session will be introduced by Bruce Howell and presented by Heather Thomas, both part of The Carroll Center's Accessibility Services business. In this workshop, you will learn why some PDF files are accessible and why some are not. After attending this Taking the Mystery out of PDF Accessibility workshop, attendees should feel more competent using JAWS or NVDA to read, navigate, and interact with PDF files.
Getting to Know Online Learning Platforms
Right now, the world is embracing distance learning options. But are you feeling frustrated when dealing with online learning platforms? Join Hope Paulos, TVI & Assistive Technology Specialist at the Carroll Center for the Blind, to discuss which platforms are most accessible with screen readers and notetakers. She will discuss popular learning management platforms, including Blackboard and Google Classroom. Hear about accessibility implementations of each platform as well as tips and tricks for easy non-visual access/navigation.
EVENT DETAILS
When: Tuesday, November 24, 2020
Cost: FREE
From: 9:30 A.M. to 2:30 P.M.
Where: Online
Frequently Asked Questions
If you have a few questions about how to make the most of your time at the Virtual Technology Fair, please visit our FAQ page.
SPONSORED BY