Virtual Technology Fair Exhibition Hall
Schedule of Events
| Time | Event |
| --- | --- |
| 9:30 A.M. to 10:00 A.M. | Tech Fair Kickoff, Vendor Presentations |
| 10:00 A.M. to 1:30 P.M. | Exhibitor Break Out Rooms |
| 10:00 A.M. | Must Have Apps of 2020 (Presentation) |
| 11:00 A.M. | When One Web Browser is Not Enough (Presentation) |
| 12:00 P.M. to 12:30 P.M. | Presentation by PLAN of MA and RI |
| 12:30 P.M. | Taking the Mystery Out of PDF Accessibility (Presentation) |
| 1:30 P.M. | Getting to Know Online Learning Platforms (Presentation) |
*Please note: Workshop presentations last approximately 40 minutes. Visit exhibitors anytime or during workshop breaks.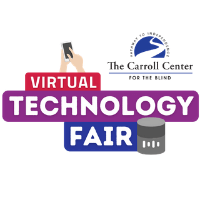 Virtual Technology Fair
Please join the Virtual Technology Fair Main Meeting Room meeting room for the main events! Throughout the day, we will be featuring live informational workshops and much more.
Virtual Exhibition Booths
During the day of the live event, you can connect directly with your favorite Exhibitors to discuss the latest innovations and cutting-edge services. Please find company descriptions and links to individual Zoom breakout rooms below.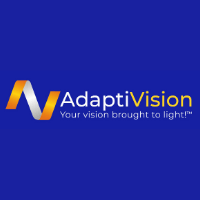 AdaptiVision
In over 25 years of business, AdaptiVision has provided expert solutions to thousands of satisfied low vision consumers. Our business approach is grounded by knowledge and expertise in assistive technology, coupled with years of experience in the field of education. We are the leading New England provider of adaptive technology for people with low vision. We offer a wide range of video magnifiers and OCR equipment.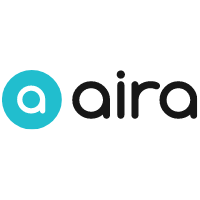 Aira
Aira, the visual interpreting service, uses a smart phone app and trained agents to provide descriptions and visual information. Through a network of companies like Starbucks, Target and Wegmans, we help with navigation, identification and many other tasks. Learn more about Aira at www.aira.io.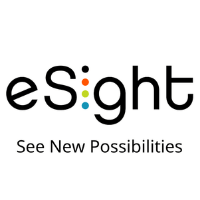 eSight
Clinically-validated, eSight is a Class 1 Medical Device that enhances vision for patients most commonly living with a best-corrected visual acuity of 20/60 – 20/800 caused by over 20 different serious eye conditions including macular degeneration and diabetic retinopathy. Wearing eSight, many achieve 20/20 visual acuity. Simply put, eSight 4 is the most advanced enhanced vision device available.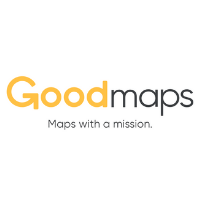 GoodMaps
GoodMaps was born out of the American Printing House for the Blind with a simple mission to further the cause of accessible navigation. Realizing that the mission of universal accessible navigation was limited by the lack of indoor digital mapping and accurate positioning technology, the GoodMaps platform and company were born. Our mission is to improve the accessibility, safety, and productivity of indoor spaces.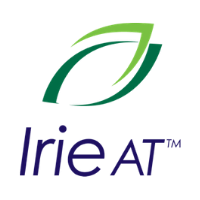 Irie-AT
Irie-AT is a distributor of braille and low vision products; specializing in computer access software, video magnifiers, braille embossers and tactile graphics. We also offer our own line of braille embossers. Irie-AT is the national distributor and service center for Dolphin Computer Access, ViewPlus, Rehan, SightCare, VisionAid International, Thinkable and more.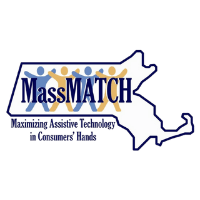 MassMATCH
MassMATCH is the State Assistive Technology (AT) Program of Massachusetts. MassMATCH makes it possible for individuals with disabilities, their family members, service providers and others to learn about, access, and acquire assistive technology (AT) devices and services needed for education, employment, and community living. Our core services include Device Demonstration, Device Loan, Device Reutilization and Alternative Financing Programs and more.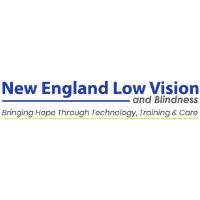 New England Low Vision and Blindness
Bringing Hope Through Technology Training & Care. New England Low Vision and Blindness is a full-service assistive technology and training provider, now offering ten (10) wearables, and nearly 100% of all major low vision and blindness technologies at our two (2) assistive technology showroom centers. Clients are welcome to make an appointment for a Free 2-hour technology assessment, and if you can't visit us, then we can come to you.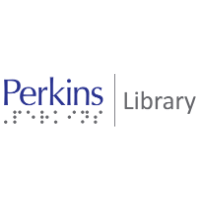 Perkins Library
The Perkins Library is a free special library that offers a variety of accessible services including an ever-growing collection of physical cartridges, downloadable talking books, and both braille and large print books. All materials are available via postage-free circulation. The collection is made available without cost to adults and children whose physical disability or visual impairment makes it difficult or impossible for them to hold a book, turn the pages, or read regular print.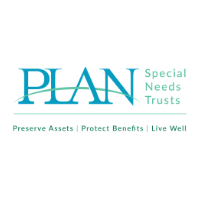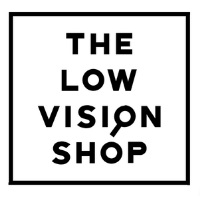 The Low Vision Shop
The Low Vision Shop is the only shop of its kind situated in the Baltimore area. We have created a place where people can explore vision aid options safely and comfortably, surrounded by everything from magnifiers to revolutionary wearable technology. We've brought the latest advancements into one space and surrounded them with specialized professionals who can guide the discovery of optimal vision enhancement.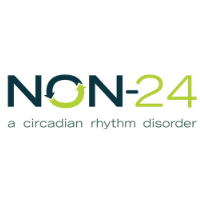 Vanda Pharmaceuticals / Non-24 Circadian Rhythm Sleep Wake Disorder
Non-24 Hour Sleep Wake Disorder is a serious chronic condition that mainly affects individuals who are totally blind but also those who are visually impaired.  The 3 main symptoms are difficulty falling asleep, maintaining sleep and/or difficulty staying awake.  If you are struggling with a routine sleep/wake pattern that is disrupting your quality of life, come learn more about Non-24.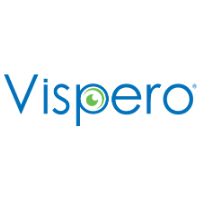 Vispero
Vispero combines two Latin words: visio and spero. Visio means "the vision"; and spero, "hope". At Vispero we are driven in our mission of providing hope, determination, and independence through our complementary family of brands. Vispero is the world's largest assistive technology provider for the visually impaired, with brands Freedom Scientific, Enhanced Vision, Optelec, and The Paciello Group, sharing a long, rich history as industry leaders dating back to 1975. We develop and deliver innovative solutions that enable blind and low vision individuals to reach their full potential – to gain an education, obtain employment, succeed in professional careers, and live independently throughout their lives.
Featured Workshop Sessions
Must Have Apps of 2020 (Starting at 10:00 A.M. ET)
With a seemingly endless number of apps available in the App Store, it can be tricky choosing which ones to install on your devices. We've got you covered! Our own Ashley Colburn, Vision Rehabilitation Instructor, and Nick Corbett, Technology Instructor, will share their go-to apps, programs and smart assistant skills from the past year, especially those that have been critical during the ongoing COVID-19 pandemic. From productivity to shopping to health and fun, learn about what apps have can make a difference in your life today!

When One Web Browser Is Not Enough (Starting at 11:00 A.M. ET)
Websites are complex animals. In just the last few years, more web browsers have become accessible, and screen reader users can greatly benefit by becoming familiar with multiple browsers. David Kingsbury, Author and Assistive Technology Instructor at the Carroll Center for the Blind, will discuss his recently published book "When One Web Browser Is Not Enough: A Guide for Windows Screen Reader Users." The book is intended to help JAWS, NVDA, and Narrator users to effectively use the four leading web browsers – Google Chrome, Mozilla Firefox, Internet Explorer, and Microsoft Edge – in ways that build on the strengths of each of them. He will discuss the rationale for using multiple browsers and will describe some of his favorite tools that create synergies between the browsers. Purchase "When One Web Browser is not Enough" from the Carroll Store for $20 in Word or BRF format.
Taking the Mystery Out of PDF Accessibility (Starting at 12:30 P.M. ET)
This session will be introduced by Bruce Howell and presented by Heather Thomas, both part of The Carroll Center's Accessibility Services business. In this workshop, you will learn why some PDF files are accessible and why some are not. After attending this Taking the Mystery out of PDF Accessibility workshop, attendees should feel more competent using JAWS or NVDA to read, navigate, and interact with PDF files.
Getting to Know Online Learning Platforms (Starting at 1:30 P.M. ET)
Right now, the world is embracing distance learning options. But are you feeling frustrated when dealing with online learning platforms? Join Hope Paulos, TVI & Assistive Technology Specialist at the Carroll Center for the Blind, to discuss which platforms are most accessible with screen readers and notetakers. She will discuss popular learning management platforms, including Blackboard and Google Classroom. Hear about accessibility implementations of each platform as well as tips and tricks for easy non-visual access/navigation.
SPONSORED BY