Virtual Technology Fair
Discover innovative, life-changing technology that can make an immediate impact on your life at the Virtual Technology Fair!
The Carroll Center for the Blind's Virtual Technology Fair is back! Supercharge your independence from the comfort of your living room, office or anywhere you can log on. Attend exciting and informative presentations, visit with assistive technology exhibitors in breakout rooms, and find the products and services you need to live as independently as possible.
Don't miss this opportunity to explore the latest products for individuals who are visually impaired. Free and open to consumers, families, friends, and professionals—the Carroll Center for the Blind's Virtual Technology Fair is sure to impress! Registration details to come soon, so please check back often.
WHAT YOU'LL EXPERIENCE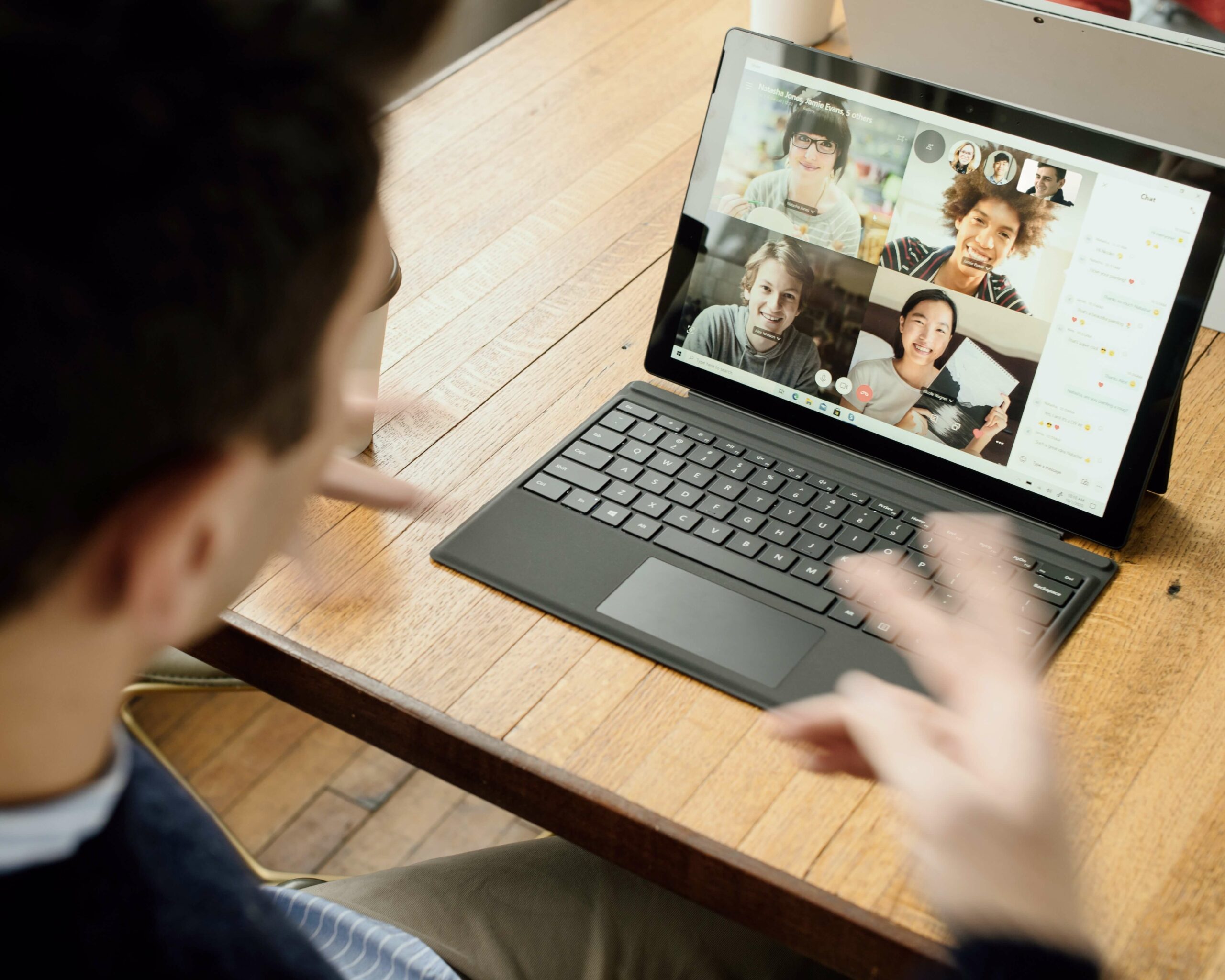 Presentations (10:00 A.M. to 2:00 P.M. EST)
Get relevant information you can act on during featured informational workshops on a wide variety of important topics. There will be live Q&A sessions following each one.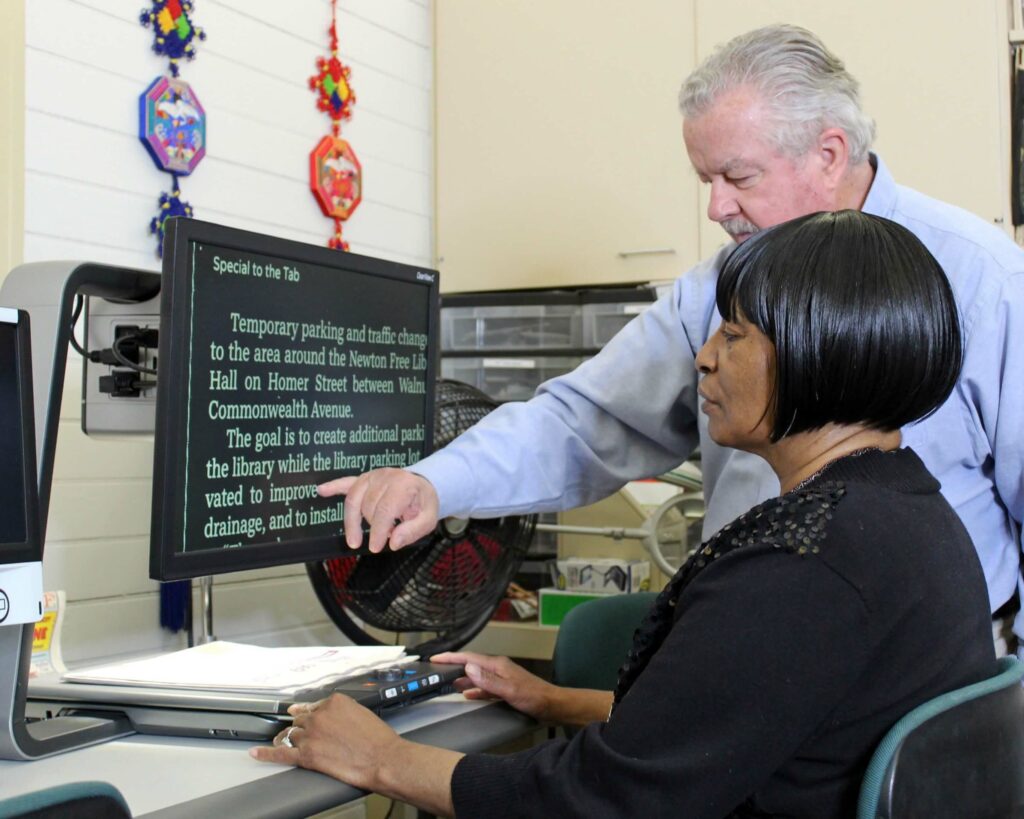 Virtual Exhibition Hall (2:00 P.M. to 4:00 P.M. EST)
Transform your life with the power of assistive technology. In virtual breakout rooms, meet with representatives from your favorite assistive technology vendors to learn what's new.
EXHIBITOR LIST
Check back often as more exhibitors are added daily!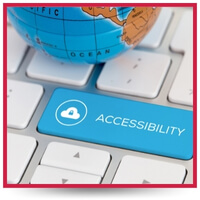 How to Advocate for More Accessible Apps and Websites
Websites and mobile apps have become essential to modern daily life. It's how we shop. It's how we learn. It's how we communicate. It's how we work. It's how we get information on everything from restaurant menus to public transit schedules. To help create a truly inclusive digital world, where people of all abilities can participate and access it, advocating for accessibility is crucial. In this presentation, keynote speaker Jonathan Mosen, an internationally renowned champion of disability rights and autonomy, discusses practical strategies for identifying accessibility issues and effective advocacy to get them resolved. After attending, you'll be armed with the knowledge to share what you know with others and inspire the change necessary for you and your peers with disabilities everywhere.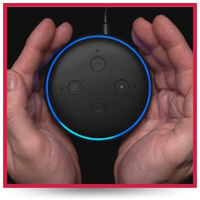 Top Ten Ways to Use Amazon's Alexa
Alexa is Amazon's cloud-based voice service that is available on hundreds of millions of devices from Amazon and third-party device manufacturers. Alexa can make to-do lists, set alarms, stream podcasts, play audiobooks, read PDFs, provide weather forecasts, control your smart home, and so much more. With so much functionality, the real key to making the smart assistant fit your needs is through knowing the best Alexa skills. Join Hope Paulos, Assistive Technology Specialist and Teacher of Students with Visual Impairments (TVI) to find out the top ten ways she uses Alexa.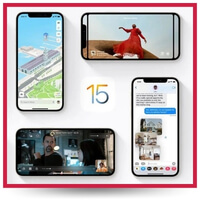 iPhone iOS 15 Accessibility
This September, iOS 15 by Apple was released to iPhones everywhere. With every major software update from Apple comes a whole host of new software features and functions designed to help all users get more out of their Apple devices. For blind and visually impaired Apple customers, iOS 15 has refreshed its suite of iPhone accessibility options. Join Nick Corbett, the Carroll Center for the Blind's own Technology Instructor, for a dive into what's new, what's glitchy, and his recommendations for iOS 15. You'll learn specifically about accessibility changes that affect people with display enhancement, text-to-Speech (TTS), and screen reader needs.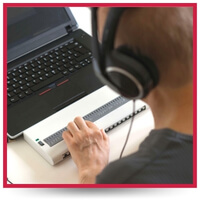 Tips and Tricks for Windows Screen Reader Users
For people with visual impairments, screen reader software is crucial for living in today's world. It converts text, images and digital elements into speech or braille so users can get information in a way that is accessible to them. Screen readers can be used with many popular applications such as Microsoft Office, email clients, and web browsers. Keeping up to date with changes when applications are updated is critical to being an independent computer user. Join David Kingsbury, author and Assistive Technology Instructor, who will demonstrate some of his favorite screen reader tips and tricks from his soon to be published book "The Windows Screen Reader Primer: All the Basics and More."
EVENT DETAILS
When: Tuesday, November 23, 2021
Cost: FREE
From: 10:00 A.M. to 4:00 P.M. EST
Where: Online
Frequently Asked Questions about the Tech Fair
If you have questions about how to make the most of your time at the Virtual Technology Fair, please visit our FAQ page.