Virtual Carroll Families Event
Join us for a Virtual Carroll Families Event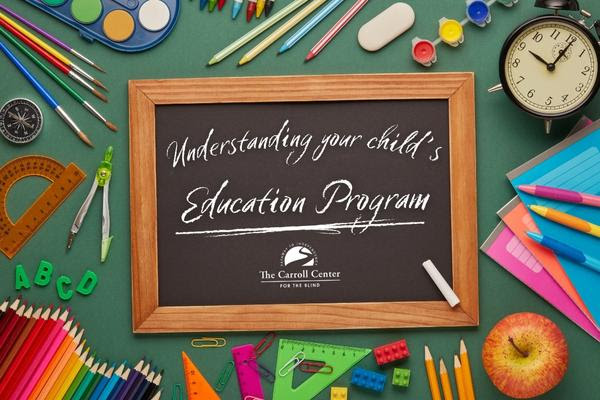 For children with visual impairments, accessibility and inclusion in the education system are crucial for developing their minds and well-being. For parents, understanding the IEP is key to shaping your child's best educational experience.
Join us on Tuesday, October 18th from 7:00 to 8:30 p.m. to participate in a virtual discussion on the topic of Understanding the IEP. This will be a unique opportunity to ask questions of professionals and other caregivers of children with visual impairments and to gain access to helpful insights in navigating the education system to best collaborate on your child's education plan.
Topic: Understanding the IEP
Moderator: Nancy Sharon, Director of Education and Community Services at the Carroll Center for the Blind.
Panelists:
Eileen Curran, M.Ed., TVI and Assistive Technology Specialist for the Carroll Center for the Blind.
Thomas Miller, Interim Director, Campus School at Boston College. A longtime leader in our field, Tom brings nearly 50 years of experience in the field of special education and visual impairment to our discussion.
Tammy Reisman, M.Ed., C.A.E.S., Vision Studies TVI Program Coordinator at UMass Boston and TVI for Newton Public Schools.
During this interactive Zoom event, you will learn:
The difference between a 504 plan and an IEP
How to interpret the various components of an IEP
How to work with your IEP team in a collaborative approach
The roles and responsibilities of school staff and families
Parent/Guardian rights during the IEP process

Event Details
When: Tuesday October 18th, 2022
From: 7:00 P.M
To:  8:30 P.M
Where: The Carroll Center for the Blind