9th Annual 5K & Walk for INDEPENDENCE (Virtual)
Event Description
The Carroll Center for the Blind's 9th Annual 5K & Walk for INDEPENDENCE, presented by PLAN of MA & RI, is going virtual! NEW THIS YEAR, the Walk for INDEPENDENCE will launch a 5K run option as well as the Blindfold Challenge, which will be supported by National Braille Press. With a virtual walk or run, you can pick your own route, who you participate with, and what time you start, all while fundraising to support The Carroll Center for the Blind.
How the virtual 5K & Walk for INDEPENDENCE works:
Have fun:

At any point during the entire month of April you can complete the walk, 5K run or Blindfold Challenge by yourself or with a team. You pick the pace, choose your race, and participate from your favorite place. Be sure to share photos and/or videos with us on Facebook or Instagram holding our sign and using the hashtag #BeINDEPENDENT21!

Celebrate:

On Sunday, April 25, 2021, join us for a Zoom and Facebook Live event to virtually celebrate everyone's effort to support our mission. We'll share your walk photos and videos, and more special surprises.
Together, we will help transform the lives of countless individuals who are blind or visually impaired. Join us to make a difference, one step at a time! As impactful members of the community, the 5K Run & Walk for INDEPENDENCE brings all who attend closer to understanding our differences.
Event Details
When: Entire month of April, culminating in a special live Zoom celebration on Sunday, April 25, 2021
From: 1:00 PM to 2:00 PM
Where: VIRTUAL
Presented by PLAN of MA & RI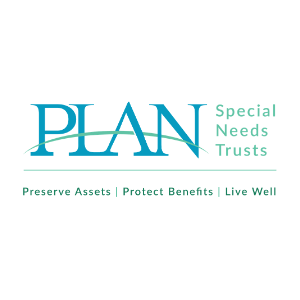 Blindfold Challenge supported by the National Braille Press